Welcome to our new Best Rocket League Car Designs guide, today let's show you some cool octane designs with the one of the popular black market decal – Hex Tide! Now follow us to check out the Top 5 Hex Tide Designs of all time!
Top 5 Painted Hex Tide Designs On Octane
Hex Tide is a paintable black market decal from the Ferocity Crate released on February 25, 2019. So you can get it by opening the crate or trade it from Rocket League market. As a global mystery decal, it can be set on all battle cars. Black Market Decals are one of the most sought-after Rocket League Items, so no doubt Hex Tide is very popular in market now and its painted versions cost over 20 keys in market now. The price for titanium white Hex Tide really is insane with costing over 100 keys in market. The price will sink when there are more painted Hex Tides on the market, but the decal looks very nice, not gonna lie!
One is the most sought-after black market decal and one is most used car, how do they match each other? Let's check out the below top 5 designs, including the possible most expensive designs in the game – White Octane with White Hex Tide!
Top 1 – White Hex Tide Design
Body: White Octane (Primary – C4R7 / Accent – C1R7)
Decal: White Hex Tide
Wheels: White Dynamo
Boost: White Ion
Trail: White Tachyon III
Price: 258 Keys (PC), 180 Keys (PS4), 310 Keys (Xbox One)
Top 2 – Saffron Hex Tide Design
Body: Saffron Octane (Primary – C4R3 / Accent – C4R3)
Decal: Saffron Hex Tide
Wheels: Orange Zowie SE
Boost: Saffron Hexphase
Trail: Orange Tachyon III
Price: 37 Keys (PC), 33 Keys (PS4), 42 Keys (Xbox One)
Top 3 – Sky Blue Hex Tide Design
Body: Sky Blue Octane (Primary – C4R3 / Accent – C4R3)
Decal: Sky Blue Hex Tide
Wheels: Sky Blue Apex
Boost: Sky Blue Hexphase
Trail: Sky Blue Tachyon III
Price: 51 Keys (PC), 106 Keys (PS4), 169 Keys (Xbox One)
Top 4 – Purple Hex Tide Design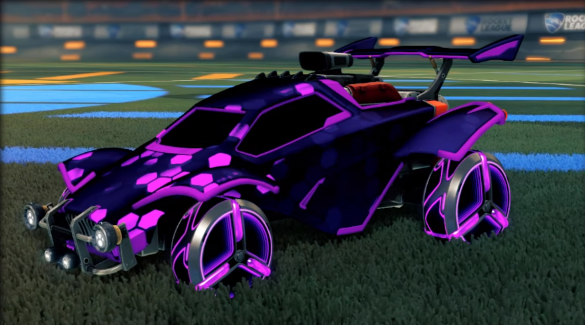 Body: Purple Octane (Primary – C10R1 / Accent – C1R7)
Decal: Purple Hex Tide
Wheels: Purple Zowie SE
Boost: Purple Flamethrower
Trail: Sky Blue Tachyon III
Price: 42 Keys (PC), 44 Keys (PS4), 53 Keys (Xbox One)
Top 5 – Crimson Hex Tide Design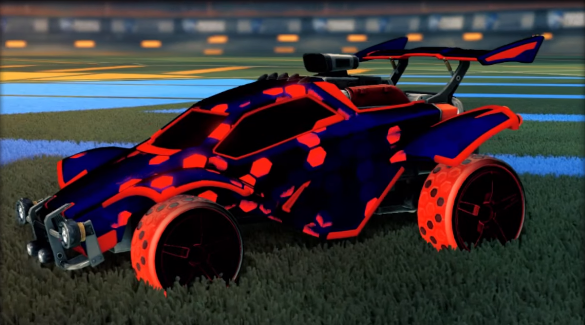 Body: Crimson Octane (Primary – C8R7 / Accent – C1R7)
Decal: Crimson Hex Tide
Wheels: Crimson Gripstride SE
Boost: Crimson Thermal
Trail: Crimson Tachyon III
Price: 47 Keys (PC), 50 Keys (PS4), 72 Keys (Xbox One)