Do you have any trouble in make a cool design for your Skyline in Rocket League? Come here to check out the best Skyline Car Designs in budget, cost only few keys, you will get some inspiration!
Rocket League Battle-Car Skyline, also know as '99 Nissan Skyline GT-R R34 is a old DLC car, which released in the game on October 11, 2017. Yes, it's not be used so much in the game, as players only can get it through buying the related DLC (Fast and Furious) on in-game store, and it cost 1.99usd. But it's a great hybrid car. Flatter than an Octane for good flicks and power shots, but still has a good amount more height than the flat cars for better ball control and accuracy. Also, the model seems to match the hitbox very well, since the skyline is pretty squared off.
It come with one exclusive wheels, and can be equipped with 2Bold, 2Cool, 2Tuff, Clean Cut, Home Stretch, The Clutch decals and all black market decals. Here we are going to present the Top 5 Skyline Car Designs in budget.
Rocket League Best Skyline Car Designs
Design 1
Body: '99 Nissan Skyline GT-R R34 (Primary: Matte – C6R1 / Accent: Anodized – C4R5)
Decal: 2Bold (DLC)
Wheels: Orange Tungsten (RP3)
Boost: Flamethrower
Trail: Blazer
Prices: PC – 1 Key / PS4 – 1 Key / Xbox: 1 Key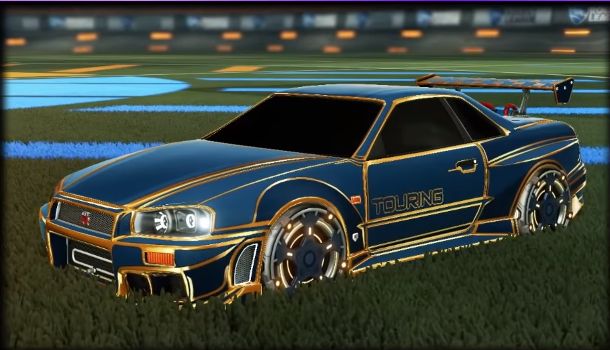 Design 2
Body: '99 Nissan Skyline GT-R R34 (Primary: Anodized – C4R4 / Accent: Anodized – C1R4)
Decal: The Clutch (DLC)
Wheels: Emerald
Boost: Grey Standard
Trail: Lightspeed
Prices: PC – 1 Key / PS4 – 3 Keys / Xbox: 4 Keys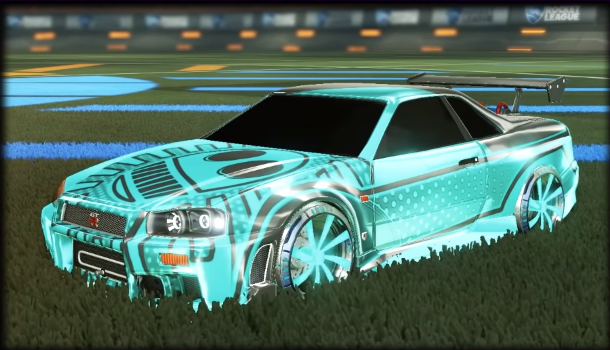 Design 3
Body: '99 Nissan Skyline GT-R R34 (Primary: Anodized – C4R4 / Accent: Anodized – C1R4)
Decal: 2Cool (DLC)
Wheels: Zowie
Boost: Yellow Standard
Trail: Saffron Tachyon III
Prices: PC – 1 Key / PS4 – 1 Key / Xbox: 1 Key
Design 4
Body: '99 Nissan Skyline GT-R R34 (Primary: Anodized – C3R3 / Accent: Anodized – C10R3)
Decal: Default
Wheels: Celestial I (RP3)
Boost: Flamethrower
Trail: Orange Tachyon III
Prices: PC – 0.5 Key / PS4 – 0.5 Key / Xbox: 0.5 Key
Design 5
Body: '99 Nissan Skyline GT-R R34 (Primary: Anodized – C3R3 / Accent: Anodized – C10R3)
Decal: Fire God
Wheels: Wonderment
Boost: Blue Flamethrower
Trail: Tachyon III
Prices: PC – 12 Keys / PS4 – 12 Keys / Xbox: 12 Keys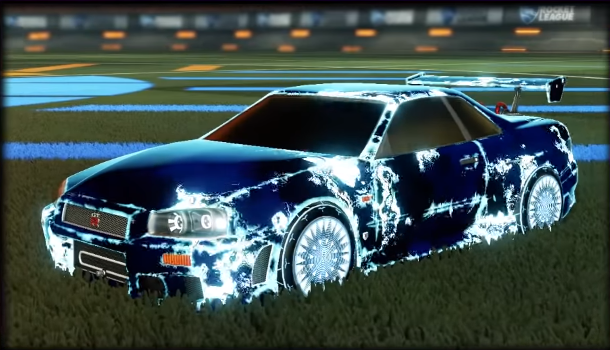 All these nice designs are from the below video, you can watch it to get more details: