It's our time of Best Rocket League Car Design Recommend again, today, let's go over Top 10 Painted Fennec Designs with 20XX Decals and Camo Wheels. If you are thinking out build up your Fennec battle car, these designs will give you amazing ideas.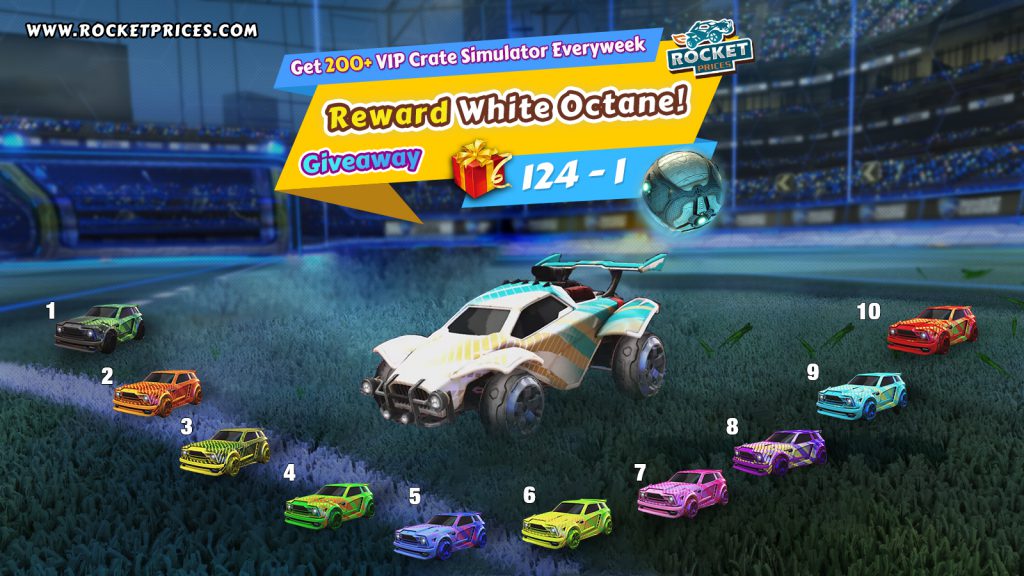 Top 10 Rocket League Fennec Designs
Fennec is one of the must-have cars of Rocket League players, which belongs to the Battle-Car hitbox family. As the Fennec is almost identical to its hitbox shapes, make it top choice for high-ranked players. The Fennec vehicle body was first introduced into Rocket League from the Totally Awesome Crate on July 1, 2019. While now, you can create default Fennec and its painted Painted variants with blueprints and enough Rocket League Credits, or buy from Items Shop with real money, or trade it with other players. Design it with the black market decals and exotic wheels, it looks amazing and impressive. In today's articles, we will share with you the best Rocket League Fennec Designs.
How To Get Fennec & RL Items For Free?
If you do like the above designs, win these Rocket League items FOR FREE by Playing Free Crate Simulator or buy Rocket League Items on RocketPrices.Com.
Join the Rocket League Giveaways to win free RL items every day, the below items are available now:
Best Fennec Design 1
Car: Fennec
Decal: Black 20XX
Wheels: Black Camo
Primary: C1-R3 Accent: C5-R2
Best Fennec Design 2
Car: Orange Fennec
Decal: Orange 20XX
Wheels: Orange Camo
Primary: C5-R4 Accent: C3-R6
Best Fennec Design 3
Car: Saffron Fennec
Decal: Saffron 20XX
Wheels: Saffron Camo
Primary: C1-R1 Accent: C7-R6
Best Fennec Design 4
Car: Forest Green Fennec
Decal: Forest Green 20XX
Wheels: Forest Green Camo
Primary: C2-R4 Accent: C3-R4
Best Fennec Design 5
Car: Cobalt Fennec
Decal: Cobalt 20XX
Wheels: Cobalt Camo
Primary: C7-R4 Accent: C3-R4
Best Fennec Design 6
Car: Lime Fennec
Decal: Lime 20XX
Wheels: Lime Camo
Primary: C1-R7 Accent: C4-R3
Best Fennec Design 7
Car: Pink Fennec
Decal: Pink 20XX
Wheels: Pink Camo
Primary: C10-R4 Accent: C12-R1
Best Fennec Design 8
Car: Purple Fennec
Decal: Purple 20XX
Wheels: Purple Camo
Primary: C10-R4 Accent: C5-R4
Best Fennec Design 9
Car: Sky Blue Fennec
Decal: Sky Blue 20XX
Wheels: Sky Blue Camo
Primary: C4-R4 Accent: C5-R4
Best Fennec Design 10
Car: Crimson Fennec
Decal: Crimson 20XX
Wheels: Crimson Camo
Primary: C8-R4 Accent: C8-R4