In this "Rocket League" guide, we will introduce popular and unique camera settings for famous professional "Rocket League" players. This will help you understand the camera settings menu and find the best setting for you.
The camera settings of the Rocket League will determine whether you win or lose. Maintaining the metadata used by professional athletes and maintaining the best camera settings in the Rocket League in 2021 will provide you with an advantage over your opponents, thereby significantly improving your game. Making changes (such as increasing the FOV, changing the rotation speed, and changing the transition speed) is critical to your success.
Professional Rocket League Camera Settings
Without spending too much time to fine-tune the settings of your personal camera, you can start with the Rocket League Pro presets and adjust from there. This is a list of camera presets used by some famous professional players.
This should be the first preset to try. After expanding the FoV to the recommended 110 degrees, Kaydop's presets are very close to the default settings. As multiple champions of RLCS, these must be useful.
This group comes from another world champion, Turbopolsa. Compared with Kaydop, his preset settings are lower.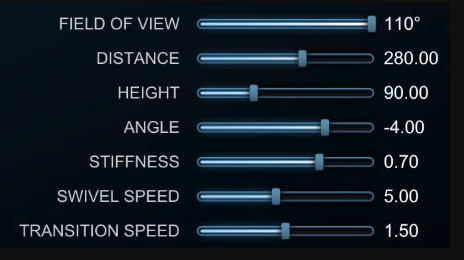 Kronovi's first world championship title shows a good middle ground between the above two.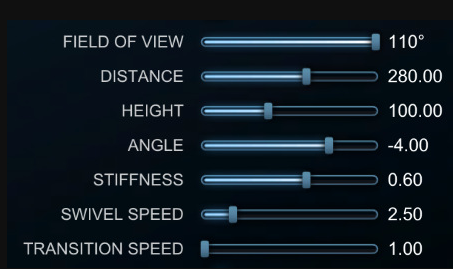 Kuxir and Flakes are two successful Rocket League e-sports players, proving that you don't have to follow the popular settings used by most people. You can start with standard professional camera settings and continue to adjust over time until you finally find the ideal setting.
Flakes is a player who does not use the almost universal 110 degree FoV. Instead, he pushed the camera further away to compensate for his vision. The stiffness of 1.00 ensures that the camera will not drift backwards at high speeds.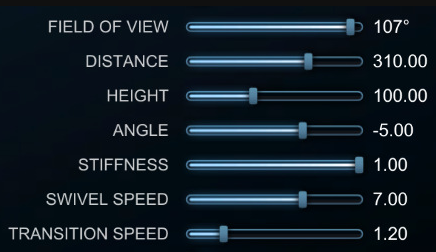 Kuxir97 is one of the only players with such a low height and higher negative camera angle. This allows you to see your opponent over the ball when dribbling or jumping into a 50-50 challenge.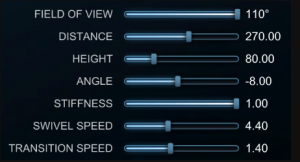 Liquipedia provides a complete list of well-known professional player
camera settings
. This can help you quickly see how a certain player uses its camera. When adjusting camera settings, it is recommended that you conduct ground and air training at the same time to check all scenes.