It is our Best Rocket League Car Designs recommendation again, this time we are going to share some great designs for the latest battle-car – R3MX GXT.
Top 10 Rocket League R3MX GXT Designs
R3MX is the brand limited rarity new car introduced in the Rocket League Season 2 Rocket Pass premium rewards which released on December 9, 2020. Though R3MX doesn't have a G1 variant like the cars from old Rocket Pass series, a R3MX GXT variant can be obtained by unlocking the tier 70 of the Rocket Pass 2 Premium. With the features of bumper pulsing to the beat of the in-game music and a flame effect which changes to match the secondary paint color, the R3MX GXT has been the one of the most popular car in the market now. Design it with the new black market decals and exotic wheels, it looks amazing and impressed. In today's articles, we will share you the best Rocket League R3MX GXT Designs.
If you do like the above designs, you buy Rocket League Credits to unlock them in game or buy this Rocket League Items from AOEAH.COM at the cheapest prices.
Best R3MX GXT Design Top 10
Body: Burnt Sienna R3MX GXT
Decals: Burnt Sienna Trigon
Wheels: Burnt Sienna Polyergic: Inverted
Primary: C7-R1 Accent: C8-R4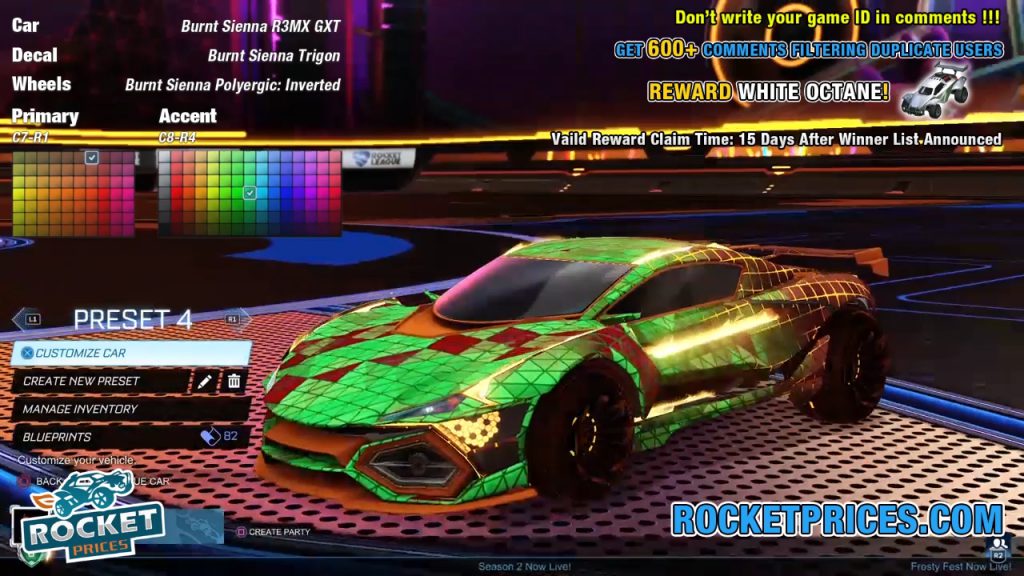 Best R3MX GXT Design Top 9
Body: Forest Green R3MX GXT
Decals: Forest Green Trigon
Wheels: Forest Green Polyergic: Inverted
Primary: C2-R4 Accent: C3-R4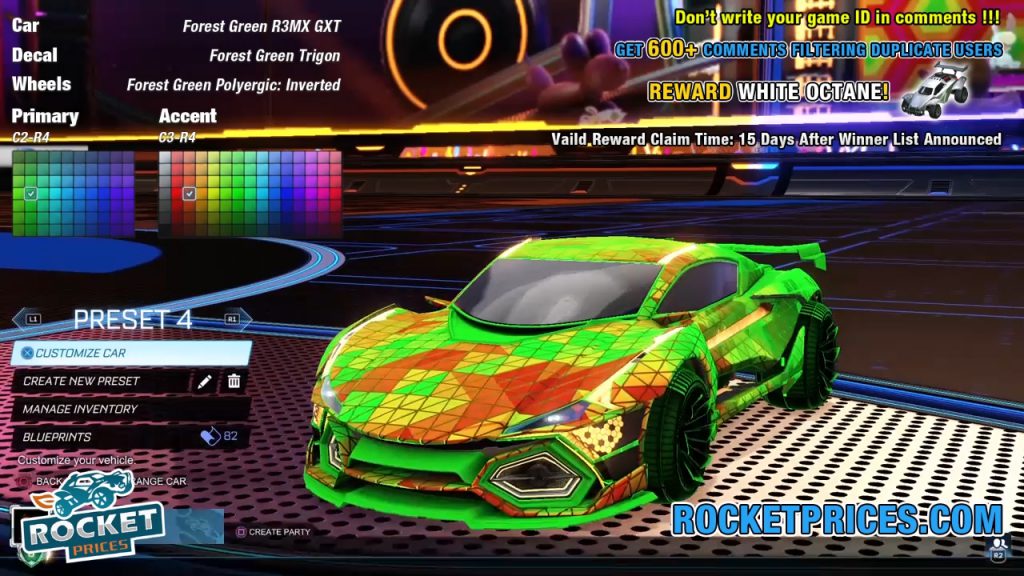 Forest Green R3MX GXT
Best R3MX GXT Design Top 8
Body: Pink R3MX GXT
Decals: Pink Trigon
Wheels: Pink Polyergic: Inverted
Primary: C10-R4 Accent: C7-R4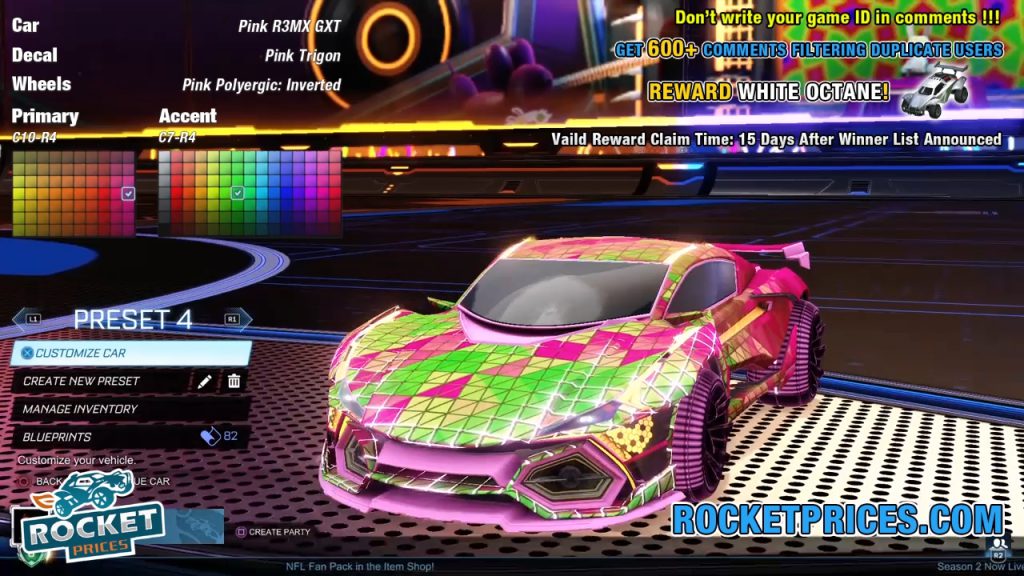 Best R3MX GXT Design Top 7
Body: Orange R3MX GXT
Decals: Orange Trigon
Wheels: Orange Polyergic: Inverted
Primary: C6-R4 Accent: C1-R4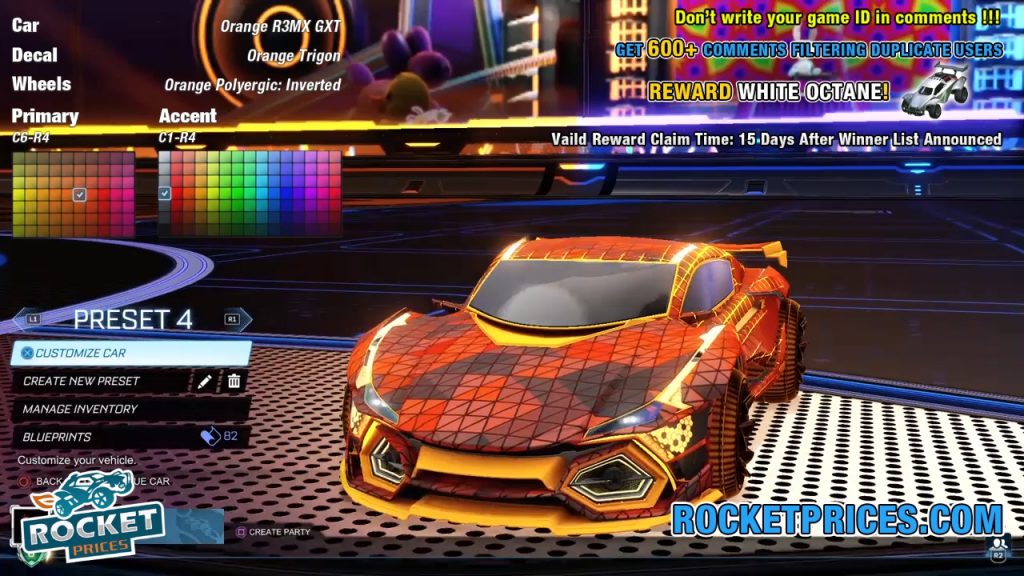 Orange R3MX GXT
Best R3MX GXT Design Top 6
Body: Cobalt R3MX GXT
Decals: Cobalt Trigon
Wheels: Cobalt Polyergic: Inverted
Primary: C8-R4 Accent: C5-R4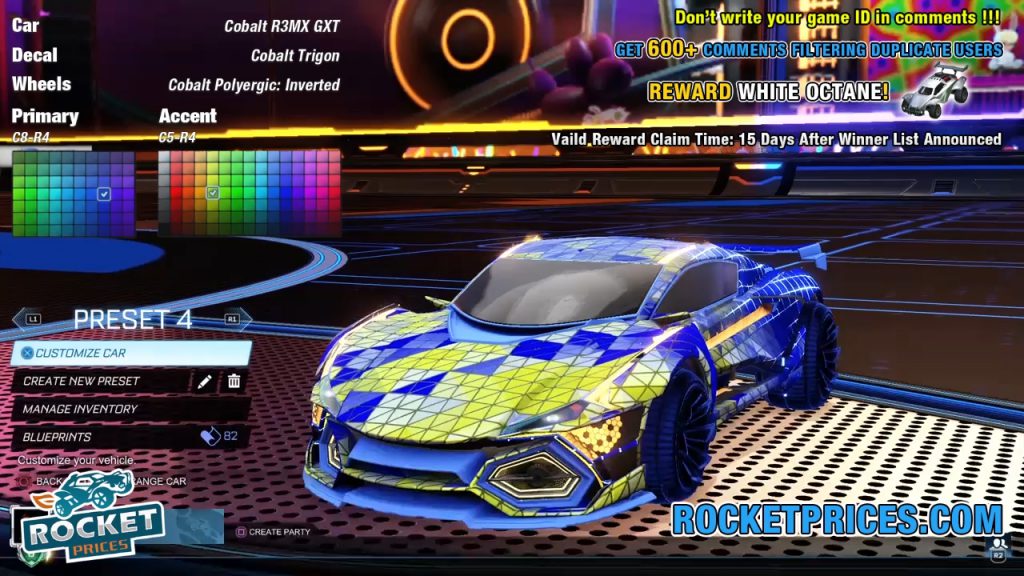 Best R3MX GXT Design Top 5
Body: Purple R3MX GXT
Decals: Purple Trigon
Wheels: Purple Polyergic: Inverted
Primary: C10-R4 Accent: C5-R4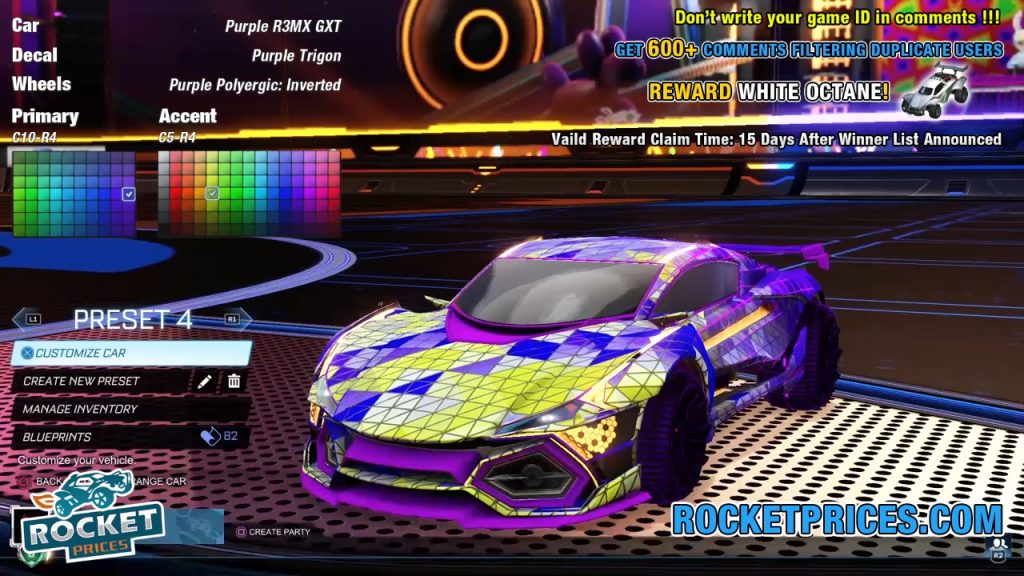 Best R3MX GXT Design Top 4
Body: Lime R3MX GXT
Decals: Lime Trigon
Wheels: Lime Polyergic: Inverted
Primary: C1-R4 Accent: C9-R4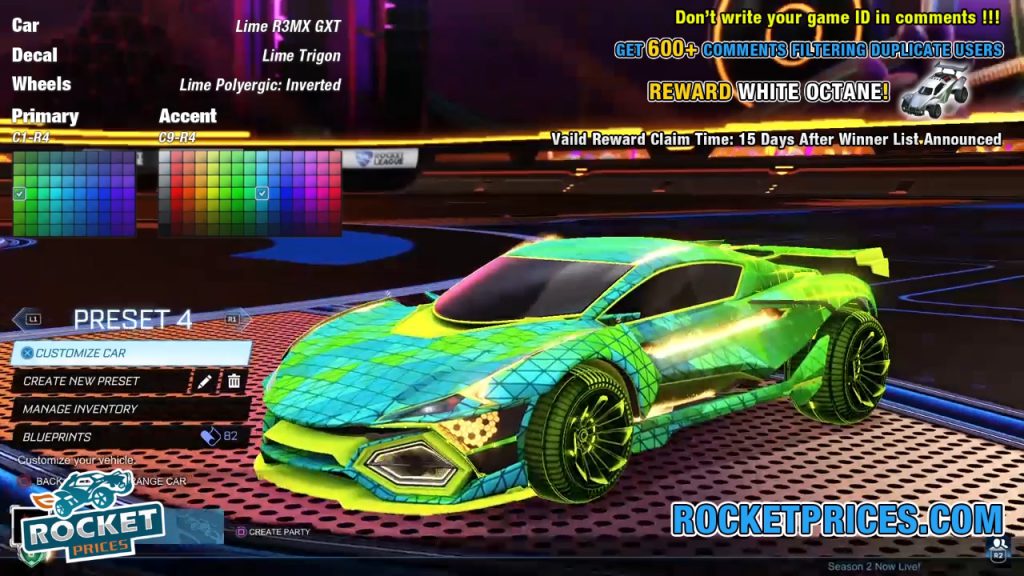 Best R3MX GXT Design Top 3
Body: Sky Blue R3MX GXT
Decals: Sky Blue Trigon
Wheels: Sky Blue Polyergic: Inverted
Primary: C4-R4 Accent: C2-R4
Best R3MX GXT Design Top 2
Body: Crimson R3MX GXT
Decals: Crimson Trigon
Wheels: Crimson Polyergic: Inverted
Primary: C8-R4 Accent: C5-R4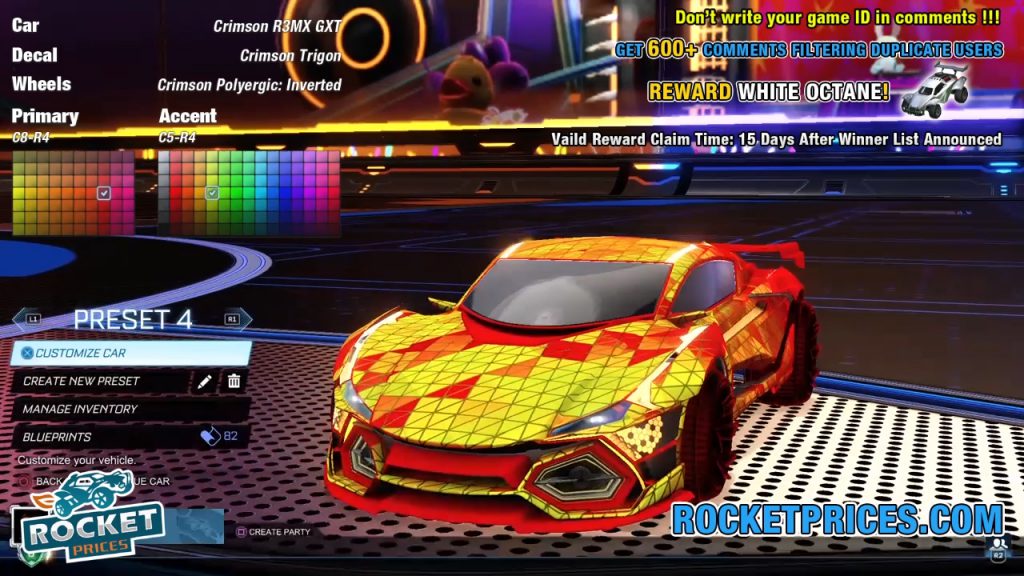 Best R3MX GXT Design Top 1
Body: Titanium White R3MX GXT
Decals: Titanium White Trigon
Wheels: Titanium White Polyergic: Inverted
Primary: C2-R1 Accent: C15-R1