Psyonix has confirmed the date for the update with the Blueprints in 'Rocket League', which will replace the previous Loot Boxes. Even the premium DLC packs to buy disappear with this update.
Rocket League Blueprints & Credits – When the update becomes available, boxes and keys will be replaced by blueprints and credits. Learn more here and here.
Item Shop – Players will be able to browse and purchase in-game items from the store. For more details, go here.
Rocket Pass 5 – Rocket Pass 5 will be available after the upgrade and more details will be given next week.
Season 12 and Beginning of Season 13 Rewards – After upgrading, both will happen. Learn more here.
Several other improvements not mentioned.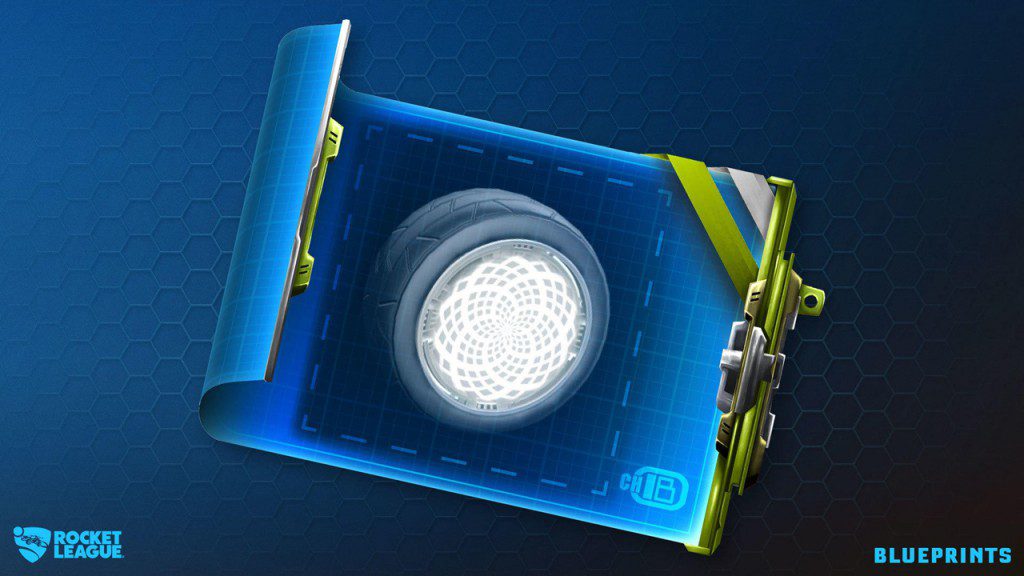 Trade with Rocket League blueprints and items
In most cases you have the opportunity to trade with your unwanted rocket league blueprints and items. We count for you what is possible and what is not.
Tradable
Revealed Rocket League blueprints
Items that were created from blueprints
Rocket League Credits (as long as the other party does not contribute their own credits)
Free Drops
Tradable legacy content acquired before the blueprint system
Rocket Pass Items
Not tradable
Rocket League Credits that are exchanged for other credits
Credits that are exchanged for nothing else
Game event items
Unrevealed blueprints (for example, from loot boxes left)
Items purchased in the shop
Gifted bonus items
Esports shop items
The Blueprint Update for Rocket League will be released on December 4, 2019, unless there are any issues with patch certification on the consoles. With the update, the purchasable, randomized item crates (Lootboxes) will be replaced by a new system with blueprints. After playing a game, you can get a blueprint. Such a Rocket League blueprint shows exactly which article you can make from it at a fixed price (new: Rocket League Credits, see below). You will be able to make the item immediately if you can afford it, or you can leave the blueprint in the inventory. Blueprints can come with special attributes (Painted, Certified, Special Edition).
In addition, a new item shop with changing offers is introduced, in which u.a. New things and old content from the boxes will be included. Item shop purchases are tied to the account and can not be traded. Items from blueprints and the item shop are purchased via credits. Rocket League Credits are the new premium currency as a replacement for the keys. Existing keys are converted into credits. The upgrade to the Rocket Pass Premium is also paid with credits. Every box you have is converted into a blueprint. The trade-in system is also changed. Items that come from blueprints and the Item Shop, and "legacy contents from boxes" can no longer be exchanged after the December Update. To make the inventory a little clearer, an "archive function" for items will be introduced.
In addition, the first three DLC packages will be included in the base game from December 4 (free). These are Supersonic Fury, Revenge of the Battle Cars and Chaos Run. This allows all players to access the vehicles Dominus, Takumi, Scarab, Zippy, Ripper and Grog. The Rocket Pass 5 is also scheduled for the update week. The same applies to Competitive Season 13. An overview of the update can be found here.